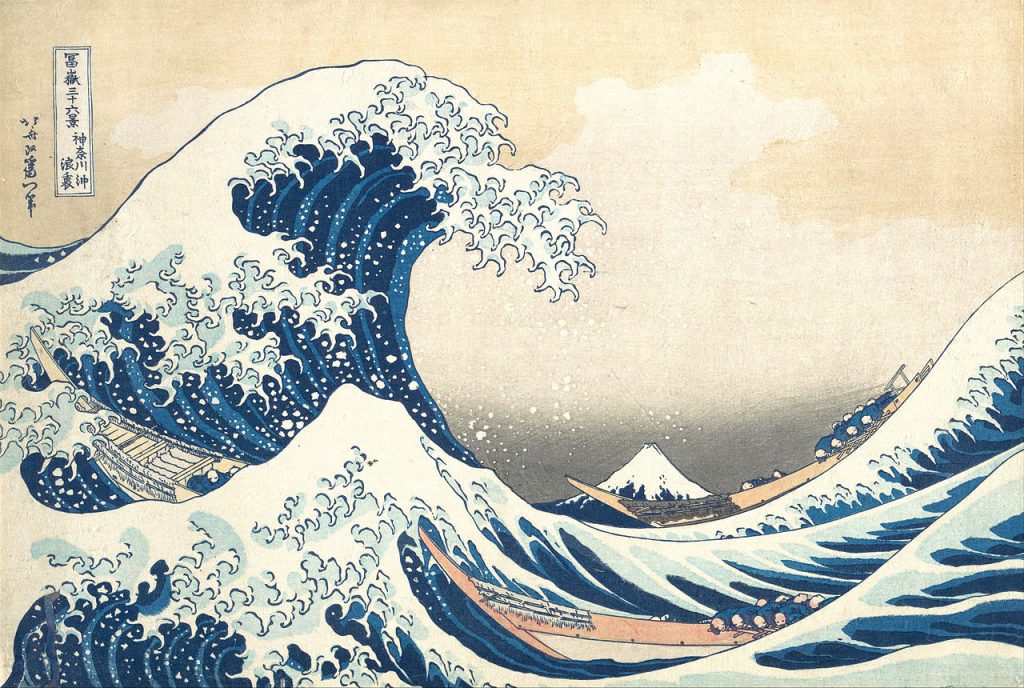 Under the Wave off Kanagawa (神奈川沖浪裏, also known as The Great Wave) by Katsushika Hokusai was created in the late Edo period as the first print of the series Thirty-Six Views of Mount Fuji. This iconic piece of art shows three boats trying to navigate the Great Wave off the coast of Kanagawa (present-day Yokohama), the circle of the wave framing Mount Fuji in the background. Some people don't even notice Japan's highest mountain in the print, as it appears minuscule in comparison to the crest of the massive wave. This image is said to have inspired Debussy's "La mer" and the logo for the surf company Quiksilver.
It's amazing how much The Great Wave has withstood the test of time. The claw-like lines of the wave give it a terrifying feeling; as Van Gogh wrote in a letter to his brother, "these waves are claws, the boat is caught in them, you can feel it."
And dare I say that the stark line-drawing style is retro? But like a 1960's retro, not 1830's! (Is that even a thing?)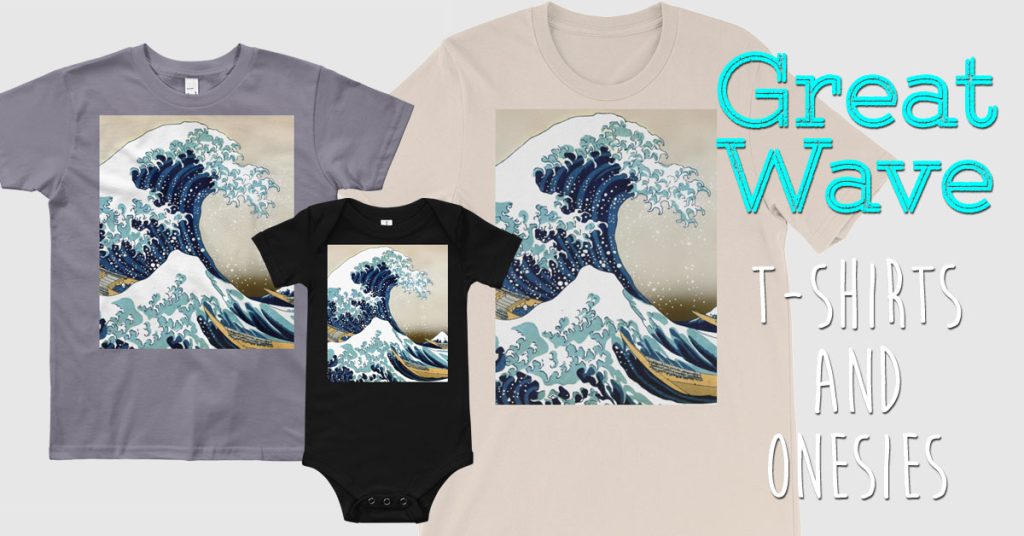 I've been thinking about putting The Great Wave off Kanagawa on our shirts for awhile. The shirts we use have different print areas, so I tried to zoom in and focus on as much of the wave as possible — even though this meant cropping out some of the mountain, in particular on the adult size shirts (sorry Mount Fuji).
At any rate, now you can make a cool set of (non-tacky) matching family outfits of The Great Wave! 👨‍👩‍👧‍👦🌊👯‍♂️We have sizes from 3-month baby onesies all the way up to adult 3XL. Product links below: